Mummon fried vendace and country chips 500 g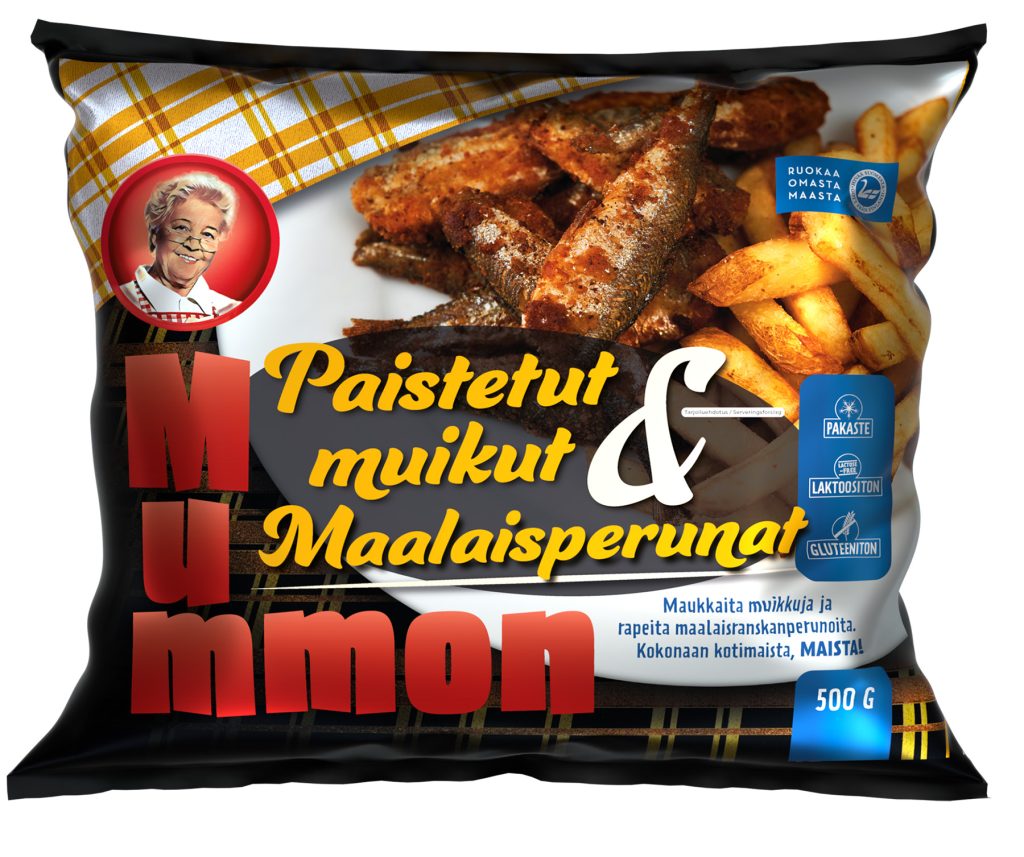 Product number 6433
GTIN 6430028234332
Just the sight and aroma of Mummon fried vendace & country-style French Fries will make your mouth water.
The mouth-watering vendace come straight from the refreshingly chilly waters of the Bay of Bothnia and the crispy country-style French Fries are grown in the pristine fields of Ostrobothnia.
Enjoy an easy and delicious Mummon meal and taste Ostrobothnian freshness in every bite. Quick cook in an air fryer or oven.
Gluten-free and lactose-free.
Finnish potato (> 70 %), vendace 25 % (Finland), vegetable oil (rapeseed, rape), salt (0,77 %), lactose-free butter (cream, salt), emulsifying agent (E471), stabilising agent (E450i), antioxidant (E300), acidity regulators (E331iii, E330), black pepper. Fish content of prepared product 25,1 %. Salt content of prepared product 0,77 %. Fish content of fried vendace 93 %. Salt content of fried vendace 2,0 %. High in salt.
The average nutritional value per 100 g of product
Energy 683 kJ / 163 kcal
Fat 6,9 g
– of which 0.8 g of saturated fatty acids
Carbohydrates 18,1 g
– of which sugars 0.6 g
Protein 5,9 g
Salt 0.77 g
Lactose 0 g
Storage frozen, -18 to -22 ° C.
Shelf life 12 months from the date of manufacture.
See Best Before date from the package.