Mummon Instant Mashed Potato 210g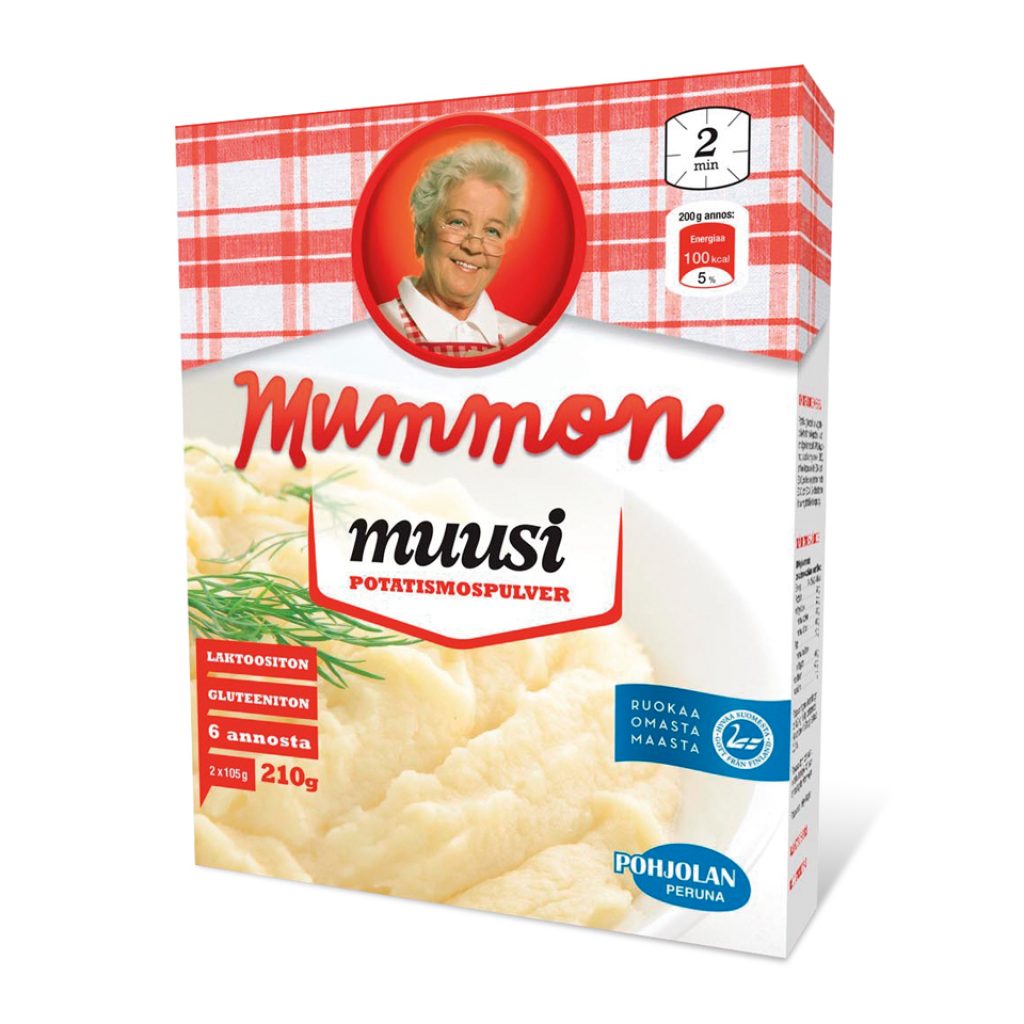 Instant mashed potato easily in two minutes!
2×105 g bgs/carton
ME 12 carton x 210 g (2,52 kg)
EUR-pallet 80 platter
Potato, salt, glucose syrup, vegetable oil (palm, rapeseed), emulsifier E471, spice mixture, stabilizer E450, milk protein, acidity regulators E331, E330, antioxidant E300.
Nutritional value / 100 g
On average, 100 g of Mummon Instant Mashed Potato contains
Energy 1420 kJ / 340 kcal
2.7 g of fat
– of which saturated 0,6 g
Carbohydrates 72 g
– of which sugars 4.8 g
Dietary fiber 6.3 g
Protein 5.8 g
Salt 2.5 g
Lactose 0 g / 100 g
Shelf life 12 months
Store in a dry and cool place. Look best before the date on the bottom of the pack.