Mummon Instant Mashed Potato with Herbs 180g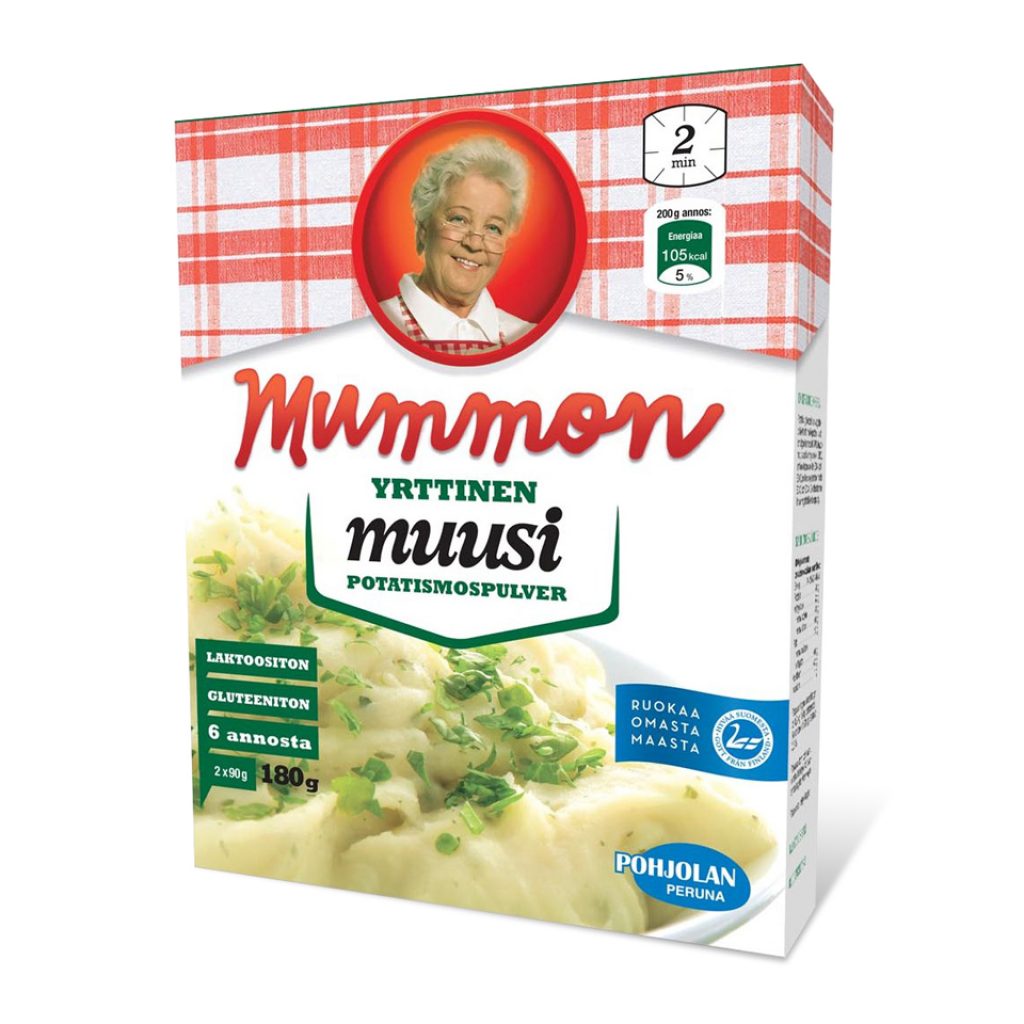 (2 x 90 g bgs/carton)
ME 12×180 g (2,16kg)
EUR-pallet 80 platter
Preparing (3 portions):
Bring 5 dl water to a boil. Stir instant mashed potato powder (90g). Let it rest a moment. Stir well. Add butter according to taste.
Potato, glucose, glucose syrup, salt, vegetable oil, spice mixture, emulsifier E471, milk protein, antioxidants E340, E300, stabilizer E450, flavors, acidity regulators E331, E330, anti-caking agent E551. The additives we use are herbal.
Nutritional value /100 g
Energy 1420 kJ/340 kcal
Fat 2,3 g
– of which saturated 1 g
Carbohydrates 73 g
– of which sugars 5,4 g
Protein 5,6 g
Dietary fiber 5,9 g
Salt 2,8 g
Lactose 0 g
Shelf life 12 months
Store in a dry and cool place. Look best before the date on the bottom of the pack.