Mummon Potatonoodle 450g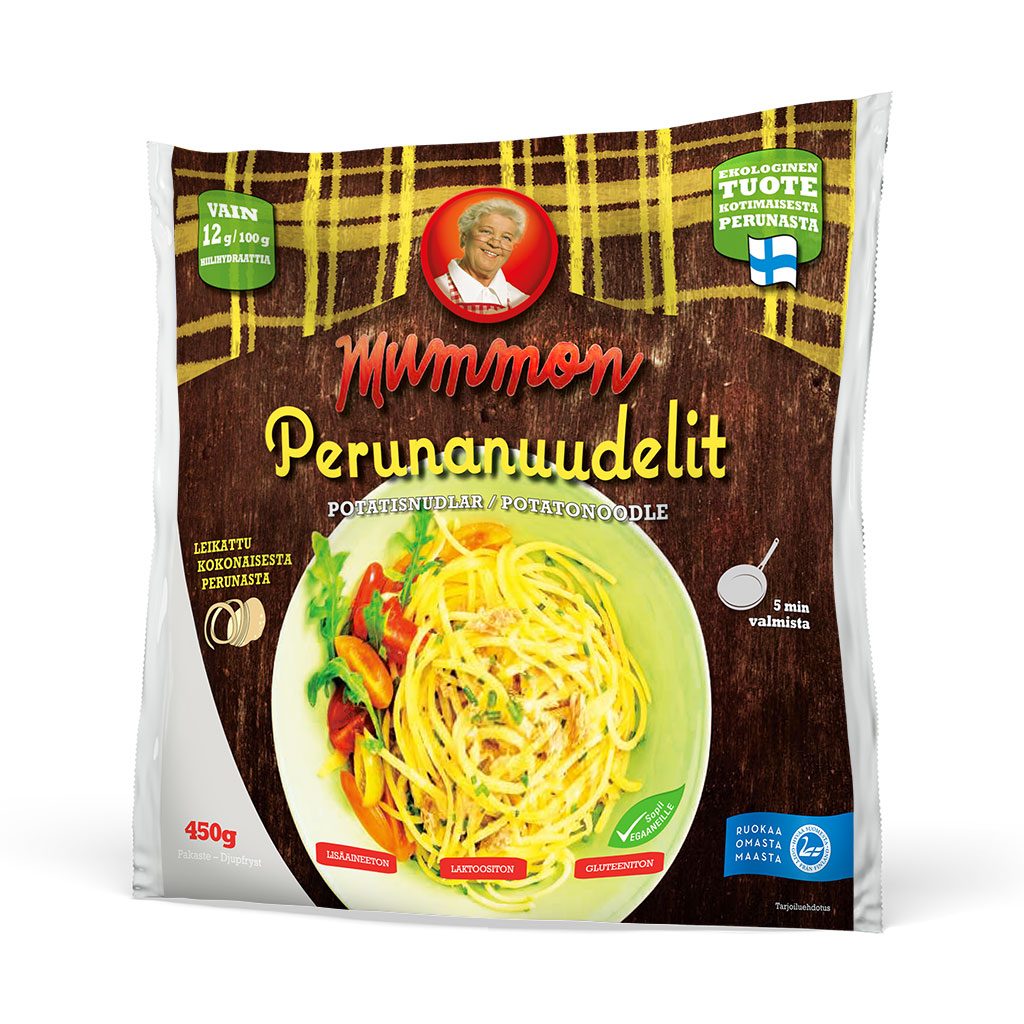 (6419)
EAN 6430028234196
16430028234193
Mummon Potatonoodle in a new innovative and authentic product made of the finest Finnish potato. Potatonoodles are suitable mixed with vegetables, chicken, meat, fish sauces or as sidedish. For all tasty meals in no time!
Potatonoodles 450 g
sales unit 10 pss x 450 g = 4,5 kg
EUR-pallet 32 boxes (144 kg)
On average, 100 g of product contains
Energy 235 kJ / 55 kcal
Fat <0.2 g
– of which saturated fatty acids <0.2 g
Carbohydrates 12.2 g
Protein 0.9 g
Salt 0.03 g
Lactose 0 g
Frozen -18°C degrees. 24 months from the date of manufacture. Thawed product must not be re-frozen.