Mummon Puikula Rustic & Crispy French Fries skin on 500g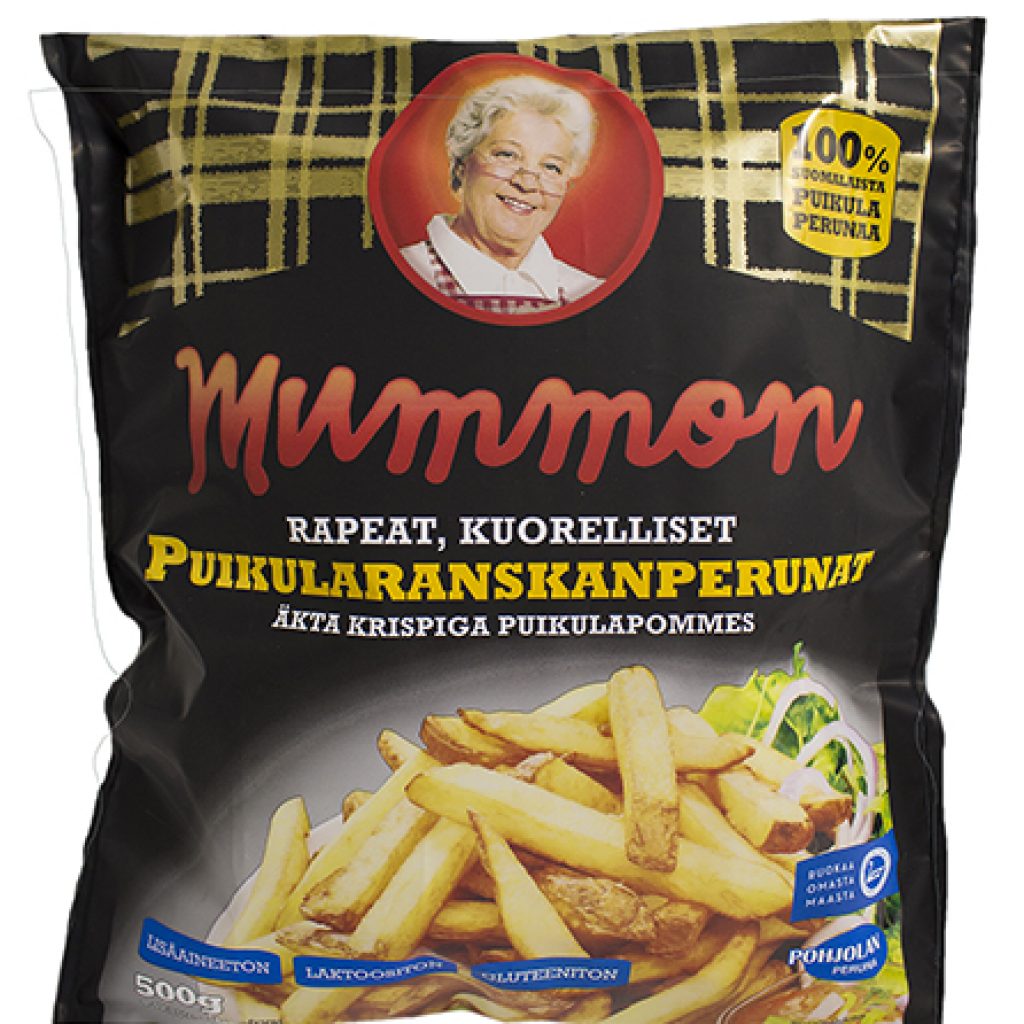 French fries made from Arctic Potato, loved by Finns. The shell is crisp and the inside is melt-soft in the mouth. Package size 500 g.
Puikula Rustic & Crispy French Fries skin on 500 g
sales unit 18 bgs x 500 g = 9 kg
EUR-pallet 32 boxes (288 kg)
Preparing in an oven:
Heat oven to 220 degrees. Spread out the potatoes on a baking tray evenly. Bake for about 20 minutes or until golden brown. Add some salt and serve immediately.
Puikula Arctic potato, vegetable oil (rapeseed oil). Does not contain preservatives and additives.
Energy 570 kJ / 135 kcal
Fat 3.5 g
– of which saturated 2.5 g
Carbohydrate 23 g
– of which sugars 0.6 g
Protein 1.5 g
Salt 0 g
Lactose 0 g / 100 g
In the freezer (-18°C degrees) until the best before date.
In the freezer compartment of the refrigerator for 5 days.
At room temperature 0.5 days.
No refreezing after melting.