Mummon Puikula wholepotato skin on 500g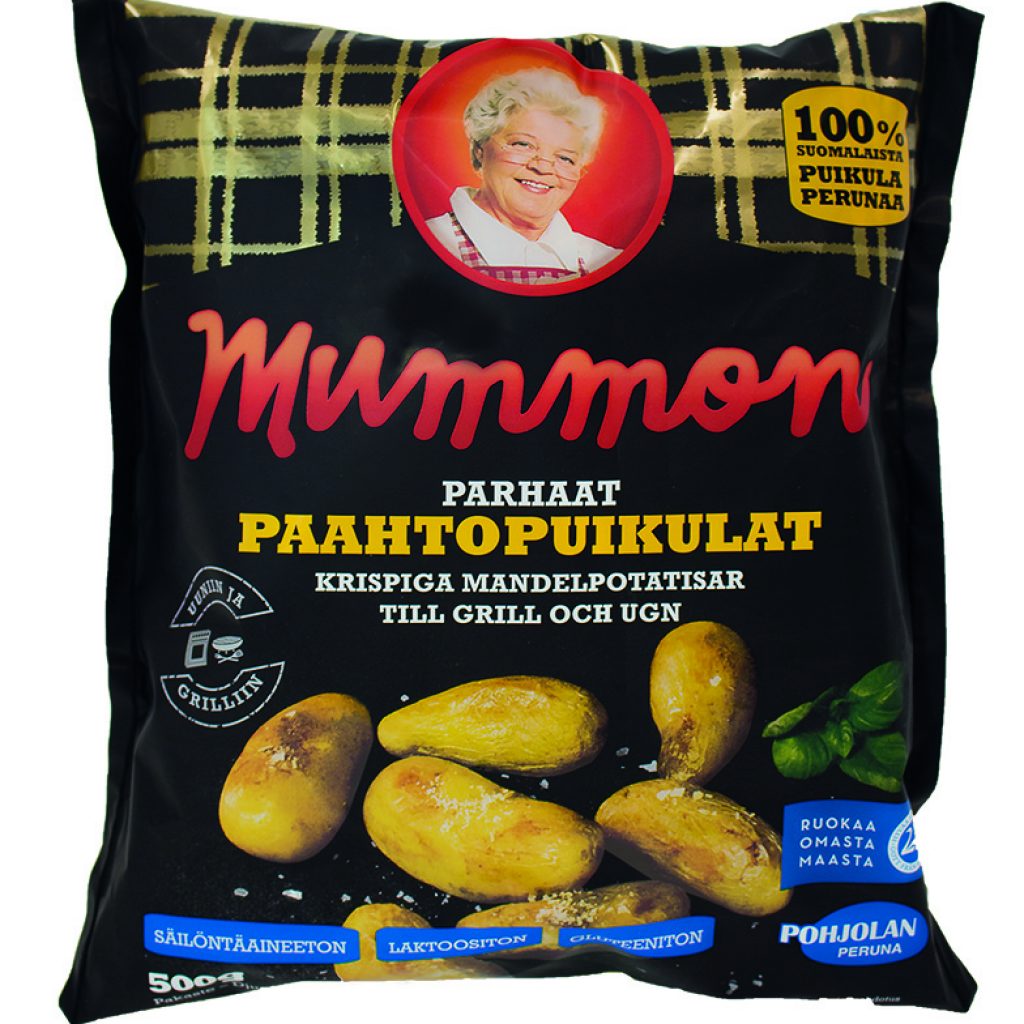 (6423)
EAN 6430028234233
KUPA 16430028234230
NOVELTY! Mummon Puikula Arctic Potato wholepotato skin on 500 g is a pre-cooked, trendy and delicious new product for the oven or grill. The Arctic Potato in the package is peeled, whole and of a suitable size for serving potatoes or finger food for dipping. The product is easy to cook and requires no preparation. The crispy shell hides a soft and full-bodied almond-flavored mallow. Empty the contents of the bag on a baking sheet and bake at 250 degrees for about 15-20 minutes or grill. Before grilling, we recommend defrosting for about an hour and lubricating the potatoes with an oil or butter mixture.
Puikula wholepotato skin on 500 g
sales unit18 bgs x 500 g = 9 kg
EUR-pallet 32 boxes (288 kg)
Potato, vegetable oil (Canola oil).
On average, 100 g of product contains
Energy 480 kJ / 115 kcal
Fat 3.7 g
of which
– 1.8 g of saturated fatty acids
– monounsaturated fatty acids 1.4 g
– polyunsaturated fatty acids 0.4 g
– cholesterol 0 g
Carbohydrates 17.5 g
– of which sugars 0.7 g
– 16.8 g of starch
Protein 2.1 g
1.2 g of dietary fiber
Sodium 0.8 mg
Vitamin C 8.2 mg
Thiamine 0.2 mg
Riboflavin 0 mg
Niacin 0.5 mg
Potassium 410 mg
Iron 0.6 mg
Magnesium 20 mg
Calcium 4.6 mg
Moisture 72 g
Ash 3 g
Salt 0.002 g
In the freezer (-18°C degrees), 24 months from the date of manufacture.