Mummon Instant Arctic Mashed Potato 140g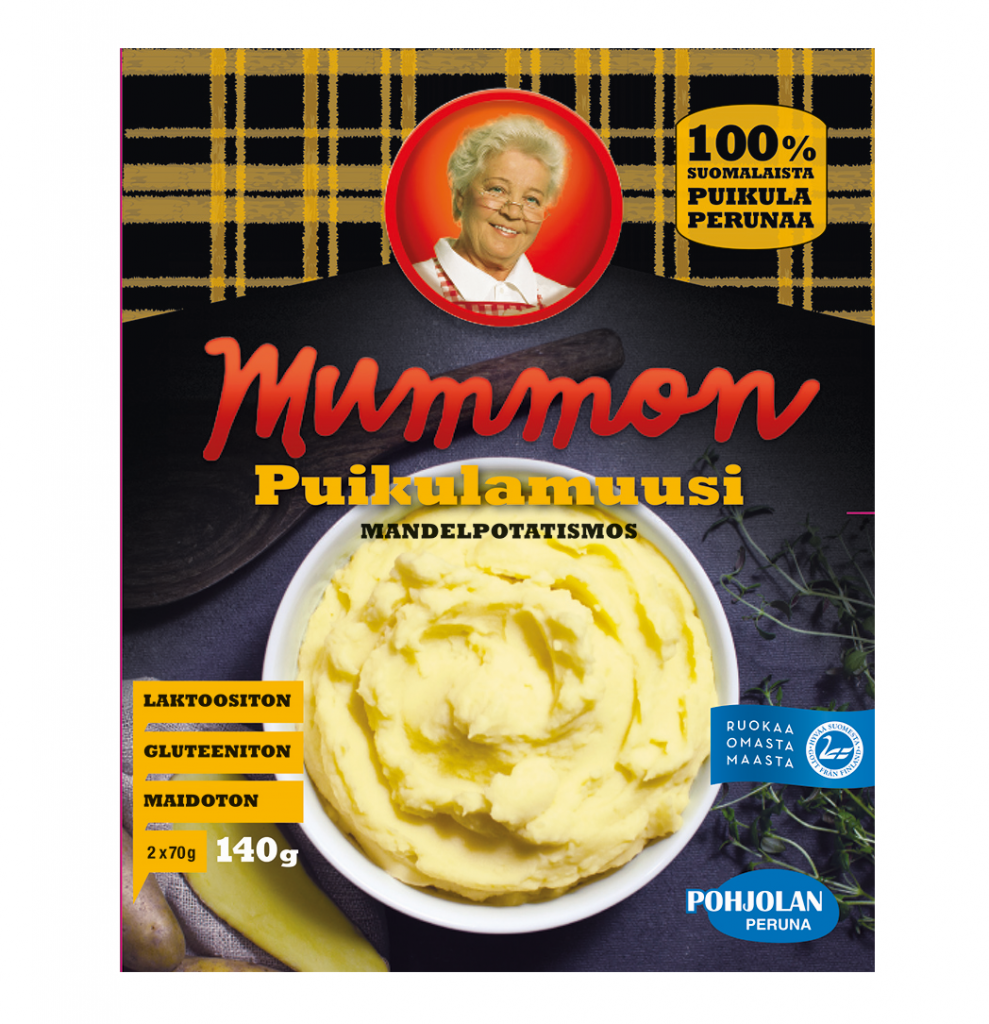 (2 x 70 g /carton)
ME 12×140 g
EUR-pallet 80 platter
Preparing (2-3 portions):
Bring 4,5 dl water/milk to a boil. Add ½-1 tsp salt and butter or margarine. Stir 70 g instant Artic mashed potato powder.
Let it rest a moment. Stir well.
Arctic potato (99 %), emulsifier (E471), stabilizer (E450), antioxidant (E300), acidity regulators (E330, E331).
Nutritional value / 100 g
On average, 100 g of Mummon Arctic Mashed Potato contains
Energy 1470 kJ/350 kcal
Fat  0,6 g
– of which saturated 0,6 g
Carbohydrates 76 g
– of which sugars 2,3 g
Dietary fiber 6,5 g
Protein 6,0 g
Lactose 0 g
Packed in shielding gas.
Store in a dry and cool place.