Mummon Chicken nuggets mixed with French Fries 450g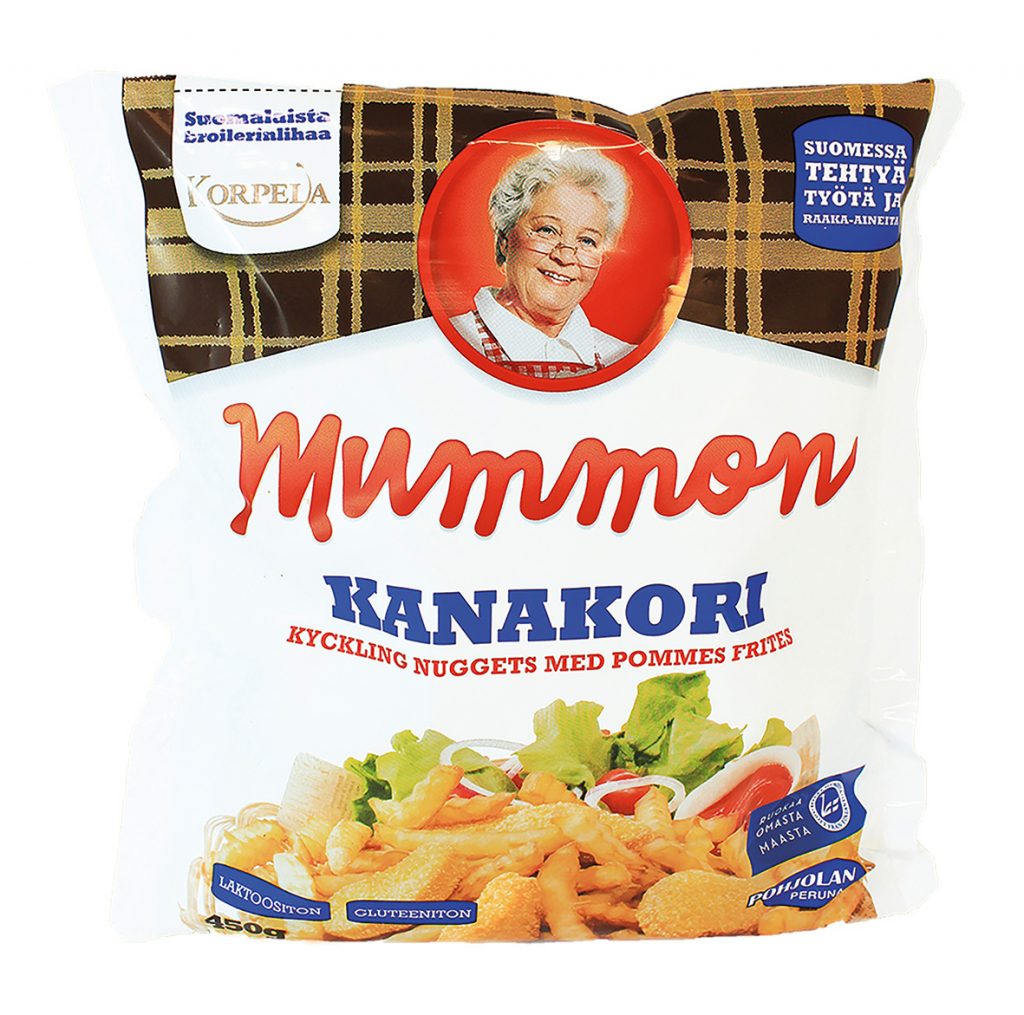 The packaging is made of polyethylene. It is suitable for plastic recycling. Can be disposed of by burning, for example, among wood. (PE-HD 02)
(6430)
EAN 6430028234301
Ready mix of 100% Finnish chicken meat and Finnish Mummon french fries.
Chicken nuggets mixed with
French Fries 450 g
Sales unit 18 bgs x 450 g = 8,1 kg
EUR-pallet 32 boxes (259,2kg)
French fries 64%, (Finnish potato), rapeseed oil, chicken nugget 36% (chicken meat, water, cornmeal, rice flour, buckwheat, salt, flavors, rice starch, rapeseed oil, pea protein, cornstarch, modified cornstarch, (E1422), vegetable fiber (citrus), spices (cayenne pepper, black pepper, garlic powder). Made from Finnish chicken meat. Meat content 27%. Salt content 0.4%. Egg-free and soy-free.
Energy 747 kJ / 179 kcal
Fat 9.3 g
– of which 3.3 g saturated
Carbohydrate 16 g
– of which sugars 0.4 g
Protein 7.2 g
Lactose 0 g / 100 g
In the freezer (-18°C degrees) best before date.
In the freezer compartment of the refrigerator for 5 days.
At room temperature 0.5 days.
Thawed product must not be re-frozen.