Mummon Delicious Sausage cubes mixed with French Fries 500g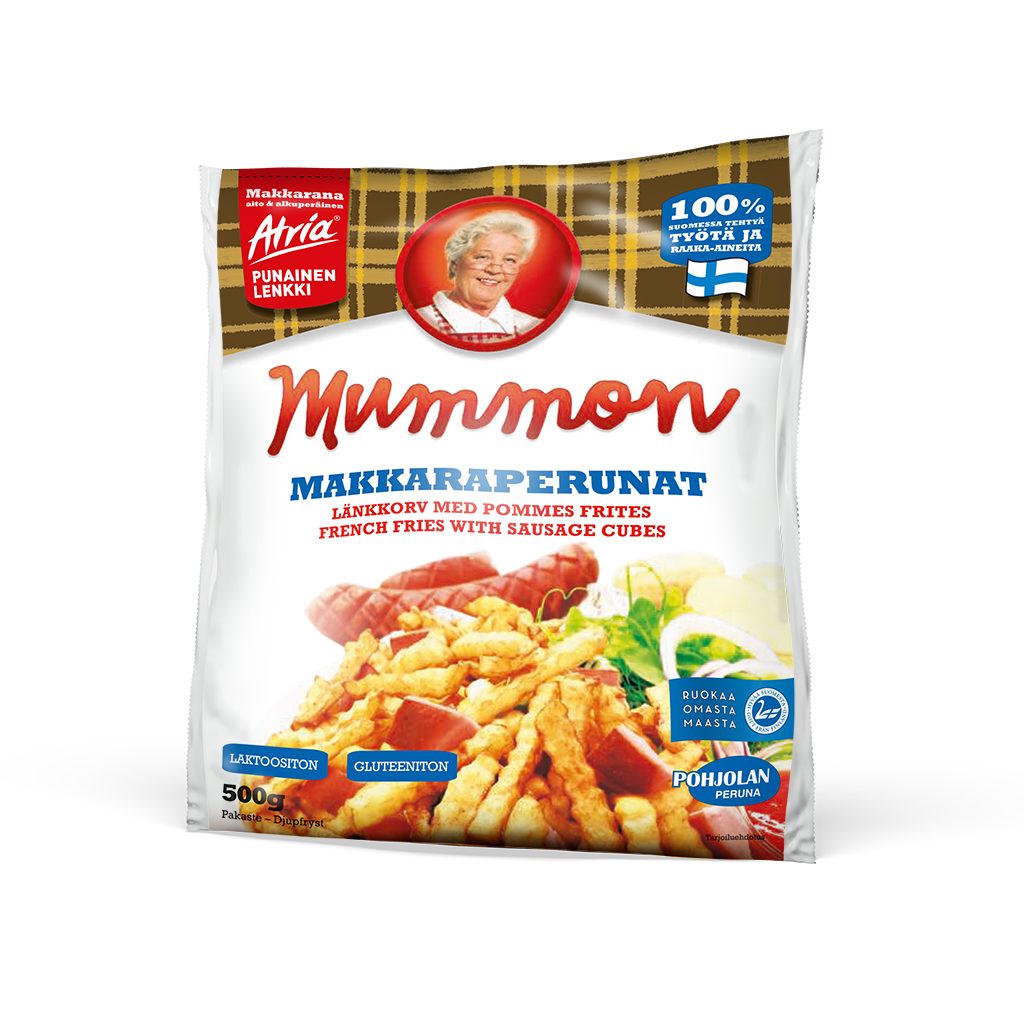 We combined two favorites, Mummon French Fries and Atria's Red Sausage. Prepare food quickly and easily.
Oven 250 °C for about 15-18 min.
Deep fryer 180 °C for 2-3 minutes.
Delicious Sausage cubes mixed with
French Fries 500 g
sales unit 20 bgs x 500 g = 10 kg
EUR-pallet 32 boxes (320 kg)
Finnish potato 67%, sausage cube 29% (cereal pork, water, potato starch, lard, beef, mechanically separated cereal pork, rind, iodized salt, bovine connective tissue protein), potato fiber, stabilizer E450, beef fat, dextrose, maltodextrin, antioxidant E301, spices (coriander, ginger, white pepper, fennel), preservative sodium nitrite, flavorings (including paprika), vegetable oil (rapeseed).
Made of Finnish meat. Meat content 13 %. Meat and meat-like ingredients in total 16 %. Salt 0.6%.
The average nutritional value per 100 g of product
Energy 735 kJ
Energy 176 kcal
Fat 9 g
– of which saturated fatty acids 5 g
Carbohydrates 18 g
– of which sugars 0.5 g
Protein 3.9 g
Salt 0.6 g
Storage Frozen, -18 °C
Shelf life 12 months from the date of manufacture