Mummon Country French fries with peel 250 g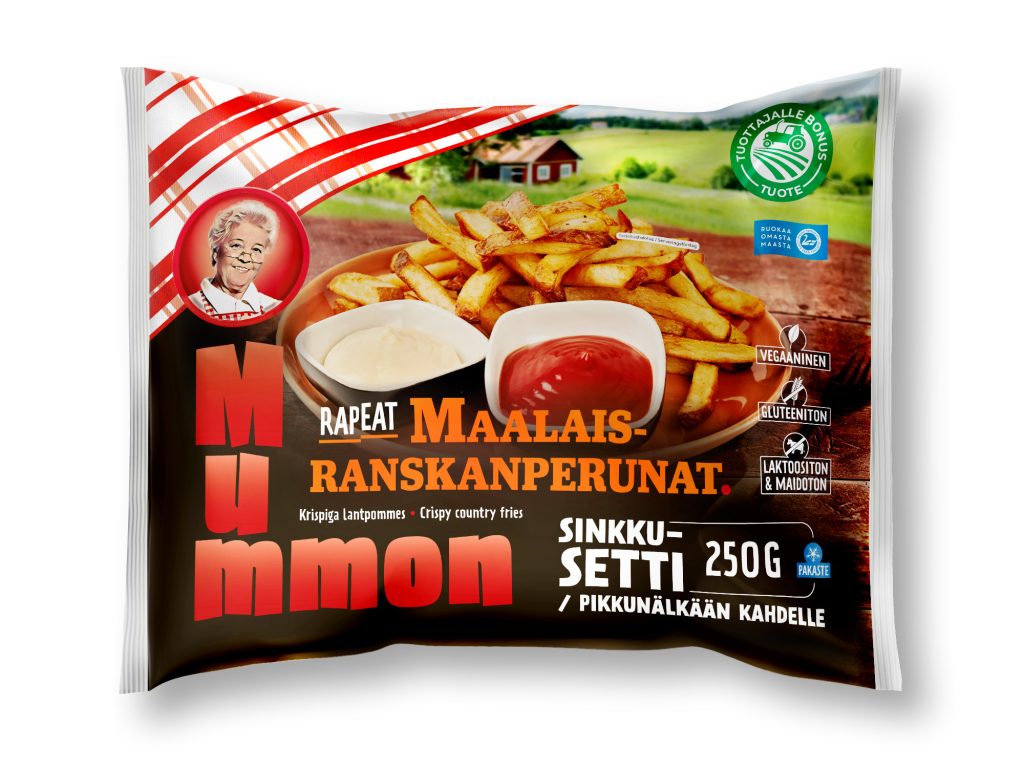 Product number 6438
GTIN 6430028234387
Mummon crispy country fries with peel are made of Finnish potatoes. Country fries are excellent choice for side or main course.
Can be prepared in an oven, in a deep-fryer or airfryer.
Potato (Finland), rapeseed oil
The average nutritional value per 100 g of product
Energy 570 kJ / 136 kcal
Fat 3,5 g
– of which 0.3 g of saturated fatty acids
Carbohydrates 23 g
– of which sugars 0.8 g
Protein 1,5 g
Salt 0.03 g
Lactose 0 g
Storage frozen, -18 to -22 ° C.
Shelf life 24 months from the date of manufacture.
See Best Before date from the package.