Mummon Potato slim french fries 250 g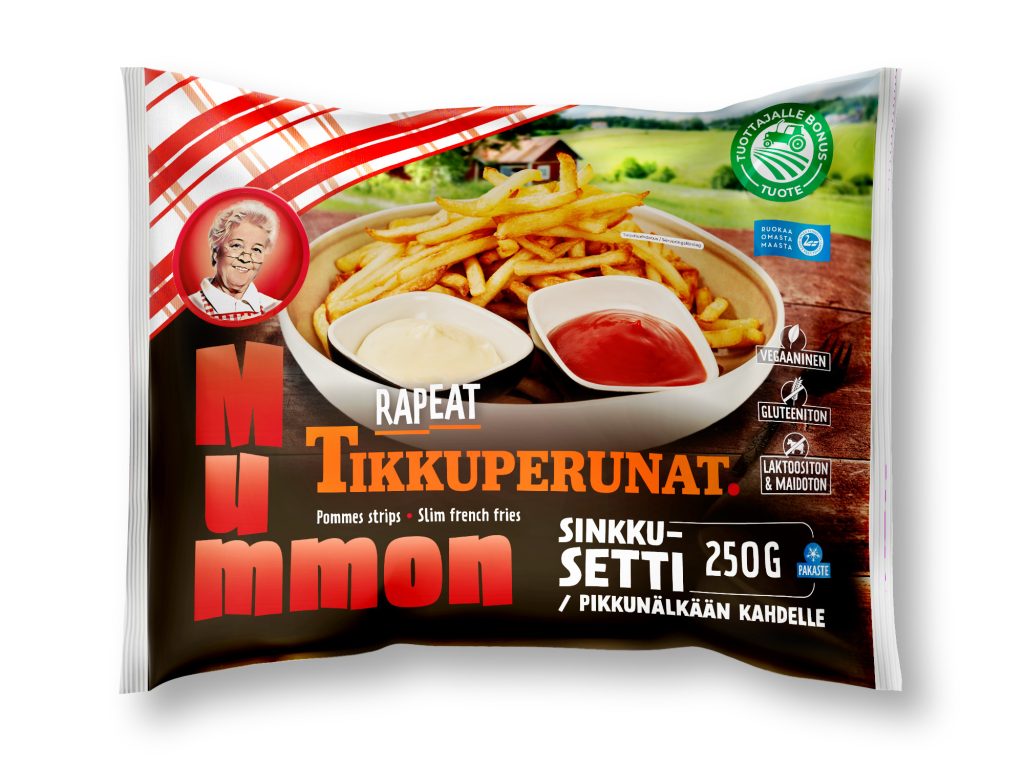 Product number 6439
GTIN 6430028234394
Mummon slim french fries are made of Finnish potatoes. Slim french fries are excellent choice for dipping, as a side or main course. They are kids favourite.
Slim french fries can be prepared in an oven, an air-fryer, a deep-fryer or even in a microwave.
Potato (Finland), rapeseed oil
The average nutritional value per 100 g of product
Energy 600 kJ / 144 kcal
Fat 4,9 g
– of which 0.4 g of saturated fatty acids
Carbohydrates 21,8 g
– of which sugars 0.8 g
Protein 1,6 g
Salt 0.03 g
Lactose 0 g
Storage frozen, -18 to -22 ° C.
Shelf life 24 months from the date of manufacture.
See Best Before date from the package.