Mummon Home Style Arctic Mashed potato 500g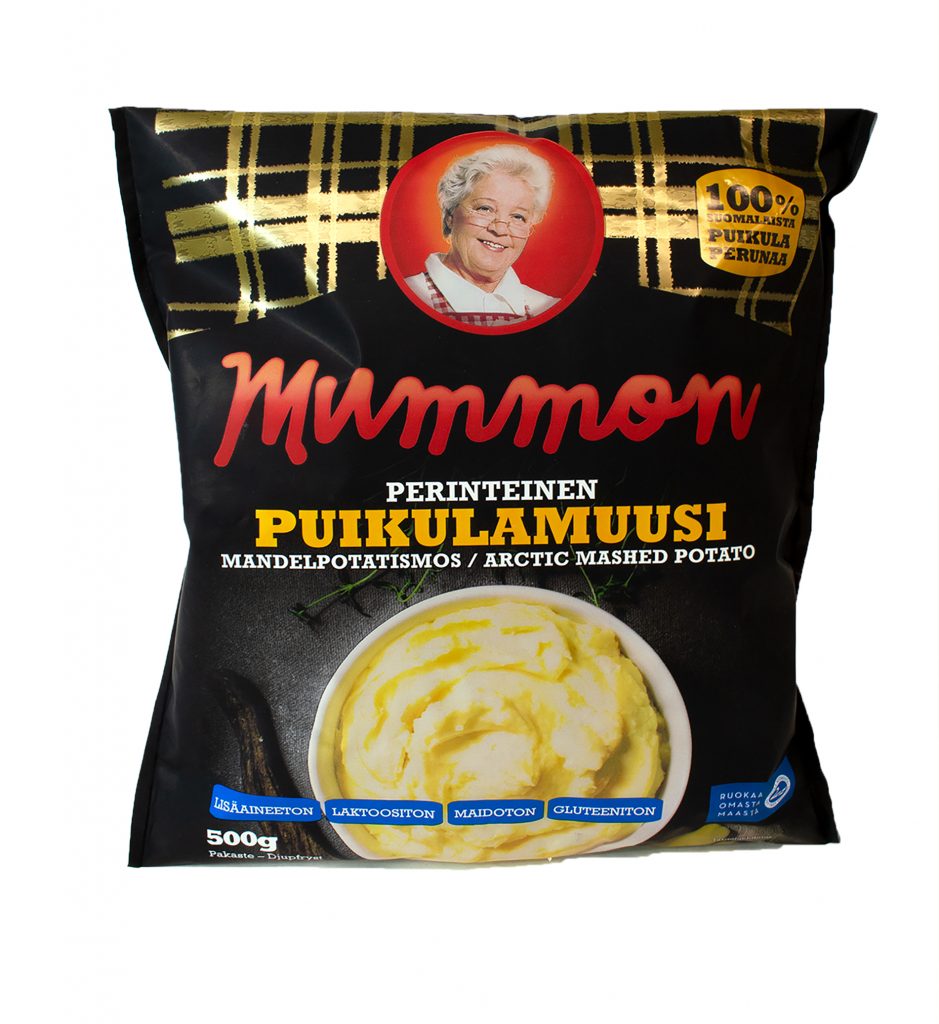 100% Finnish Arctic Potato, grown in the clean fields of the north.
Cooking in a kettle (whole bag):
Bring the liquid (3 dl), salt and butter to a boil. Add the Arctic Mashed Potato ingredient and bring to a boil, stirring occasionally. Let simmer under the lid for a few minutes before serving.
Cooking in the microwave:
Add liquid, salt, butter and the Arctic Mashed Potato ingredient to a microwave resistant container. Heat according to the table on the package, depending on how much mashed potato you plan to make.
It is convenient to dispense the amount you need from the bag according to the instructions!
From 500 g of mashed potatoes, 750 g of finished mash are obtained.
Home Style Arctic Mashed potato 500 g
sales unit 18 bgs x 500 g = 9 kg
EUR-pallet 32 boxes (288 kg)
Energy 315 kJ / 75 kcal
Fat 0.1 g
– of which less than 0.1 g saturated
Carbohydrates 15.5 g
– of which sugars 0.6 g
Dietary fiber 1.0 g
Protein 1.9 g
Lactose 0 g
In the freezer (-18°C degrees) best before date.
In the refrigerator freezer (approx. -6°C degrees) for 5 days.
At room temperature 0.5 days.
Thawed product must not be re-frozen.