Mummon Kebab mixed with French Fries 450g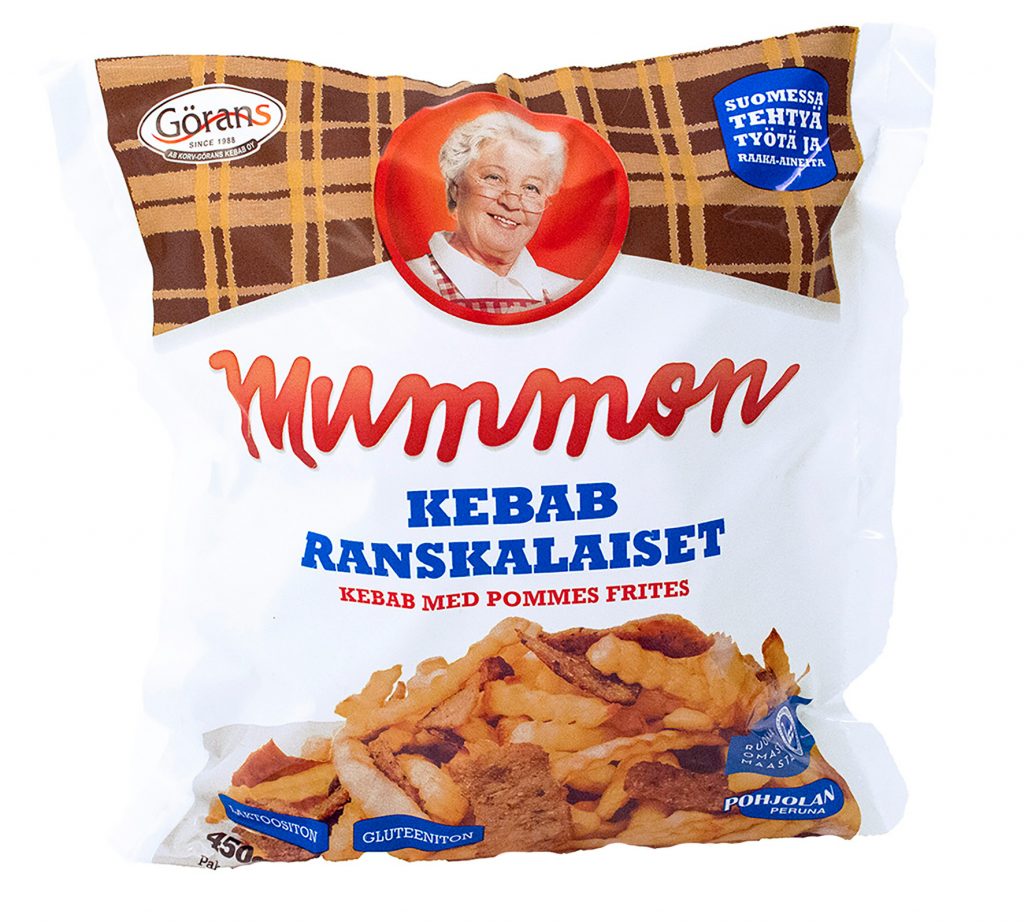 Finland's most popular french fries and Korv-Görans' kebab meat in the same bag!
Delicious ready mix in the oven.
The perfect product for delicacies!
Kebab mixed with French Fries 450 g
sales unit 18 bgs 450 g = 8,1 kg
EUR-pallet 32 boxes (259,2 kg)
French fries 75% (Finnish potato, vegetable oil (rapeseed)), kebab 25%, (beef, water, SOY protein, spices (onion, black pepper, lipstick, garlic, clove, sugar (glucose, sucrose), potato fiber, salt (stabilizers) E450, E451)).
Energy 697 kJ / 167 kcal
Fat 7.9 g
– of which saturated 4.5 g
Carbohydrate 17 g
– of which sugars 0.7 g
Protein 5.5 g
Salt 0.3 g
Lactose 0 g / 100 g
In the freezer (-18°C degrees) best before date.
In the freezer compartment of the refrigerator for 5 days.
At room temperature 0.5 days.
Thawed product must not be re-frozen.